Overview

Over 10 years, ESOL is a leader in SAP, Oracle & other ERP implementations, roll-outs, upgrades and production support. Our global business and technology solutions can help you innovate, adapt and compete by giving you a competitive edge.
We offer SAP, Oracle, MS Dynamic CRM, PeopleSoft, JD Edward implementation services across consulting, implementation and application management.
Nowhere else will you be able to find the breadth of solutions, intellectual capital and industry expertise than with ESOL.
Our global ERP practice is deeply experienced in the full range of implementation challenges to meet the demands of companies of all sizes, from small and midsize businesses to global enterprises.
From operating virtual teams across multiple locations and time zones to navigating variations in local and regional business practices, regulations and cultures, we stage complex deployments in ways that maximize benefits and manage risk.
Clients

(Coming Soon)
Partners

ESOL works with partners to offer compelling business propositions for the customers.
Our alignment with the technology leaders across various industries enables us to provide our customers with world-class solutions that transform their business processes.
The customers are always challenged to decide on the best-fit of technology and vendors, and ESOL being a trusted advisor helps customers optimize their business.
SAP
ESOL relationship with SAP is multi-faceted. The relationship has turned strategic with depth of investments, enhanced relationships and growth beyond application support services.
As a new Global Services Partner, ESOL will invest in significantly enhancing its SAP consulting practice and will create dedicated SAP sales resources and supporting marketing activities in multiple locations.

Oracle
The customers are always challenged to decide on the best-fit of technology and vendors, and ESOL being a trusted advisor helps customers optimize their business.
Our global Oracle professionals are highly tenured, having worked together for years.
This degree of experience not only builds proficiency in common tools and methodologies but also engenders trust in one another.
Like an accomplished Olympic relay team, we hand off segments cleanly and support each other reliably, helping to achieve your business objectives as fast as possible.

PeopleSoft
We have leveraged our experience of multiple PeopleSoft upgrades across various customer engagements to develop a solution that combines best-of-breed upgrade practices, domain expertise, and a proprietary tool kit to accelerate delivery.
Our practice has expertise in handling all PeopleSoft modules, from 'Order to Cash' to 'Procure to Pay' business cycles

JD Edward
Our extensive experience in JD Edwards and rich domain experience enable us to use JD Edwards to your business advantage and maximize returns on existing investments.
Our practice has a large pool of consultants with deep knowledge across multiple versions of JD Edwards's products including JD Edwards Enterprise.
Our consultants have extensive experience in JD Edwards implementations, upgrades, roll-outs and support.
Our domain skills include functional knowledge of JD Edwards's modules such as Finance, Distribution, Manufacturing, Fixed Assets, Real Estate and Transportation.

Ms Dynamic CRM
ESOL and Microsoft have enjoyed a longstanding alliance, helping to implement Transformative solutions for its clients.
We at ESOL believe in providing solutions that transform our customer's businesses.
Be it Collaborative processes, Unique business models or cutting edge technology adoption, ESOL always strived to give our customers that something extra, that something of "value".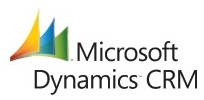 Locations

| | |
| --- | --- |
| | North America |
| | Europe |
| | India |
| | Asia |